Help us uncover bold approaches to strengthening our democracy.
While we have reason to celebrate the highest voter turnout in U.S. history in the recent presidential elections, the fundamental components of democracy—fair elections, trust in institutions and public servants, and an orderly transition of power—have been eroded by partisan politics. We need to seize the momentum generated by high voter interest and turnout to invest in ideas that strengthen our democratic systems.
To this end, the Stronger Democracy Award seeks bold solutions that will drive structural reform to help our government fully and effectively represent its citizens. Proposed projects will address systemic barriers and advance structural reforms in one of three areas: voting and elections, policymaking, and/or civic engagement. The objective of the Award is to incentivize our government to be more responsive to the broader electorate and ensure that it is staffed with high quality, high-functioning institutions and people.
As we embark on this journey to strengthen our democracy, we invite you to share innovative and scalable solutions with us!
The Stronger Democracy Award will grant a total of $22 million to proven, scalable, and game-changing solutions that address one or more of the following key solution categories: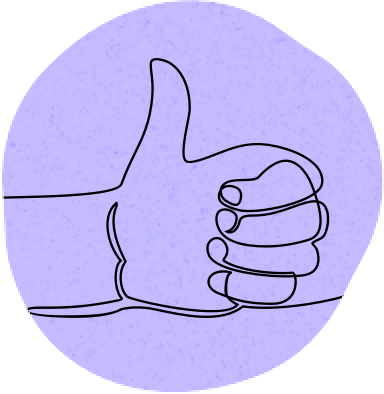 Implement structural reform around voting rights and access, redistricting, voting architecture, and campaign finance.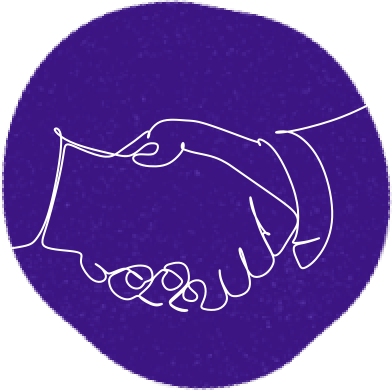 Strengthen legislative processes and tools to improve bipartisan relationships among politicians, increase access to policy expertise through nonpartisan think tanks and research engines, and promote the passing of policies representative of the broader electorate.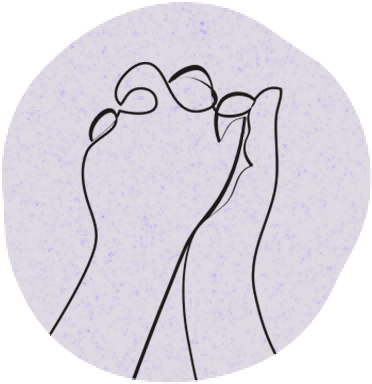 Improve civic education and participation to support citizens, communities, and society as they inform policies and hold representatives accountable.

We cannot make progress on the many challenges facing our nation - from a highly unequal recession, to climate change, to racial equality - without repairing our democracy. This award meets the moment and will help drive innovation essential to get our democracy on track.
THE PROCESS
We have designed a process that is fair, open, and transparent. Once the application period closes, our team will confirm that each submission meets the requirements and rules before advancing first to Peer-to-Peer review and then to the Evaluation Panel review. Once evaluations are complete, the Stronger Democracy Award team will review the top-scoring submissions and may request additional information as needed in order to select up to five Finalists who will move on to the next phase.
The Finalists will work with an expert team to strengthen, revise, and resubmit their proposals, host site visits, and share their more detailed plan to implement the proposed solution. Two Stronger Democracy Finalists will receive a $10 million grant, one from Additional Ventures, and the second from an anonymous donor in the ICONIQ Impact community. A separate $2 million grant from philanthropists Cipora & Vlado Herman will be awarded to one of the other Finalists.
Proposed solutions must be led by an eligible, US-based organization. Strong solutions will be:
A powerful strategy with well-defined goals and outcomes that will break down systemic barriers to a strong democracy, deliver sustainable results, and create long-term impact.
A groundbreaking approach activating original concepts that complement and improve existing efforts.
An accomplished team with a strong coalition of partners and relationships who together share a deep understanding of the context, costs, and plans needed to mitigate risk and deliver results.
Robust evidence that the solution is a model that can be expanded, replicated, and/or adapted while retaining effectiveness in many contexts and communities throughout the country.
THE APPROACH
Since its inception in 2019, Lever for Change has launched large-scale, open-call, and transparent competitions, including Larsen Lam ICONIQ Impact Award, Equality Can't Wait, Racial Equity 2030, and more. These competitions seek to find and fund solutions to the world's greatest challenges, ranging from racial and gender equity to economic development and climate change. Our competitions are sponsored by leading philanthropists, family foundations, and large philanthropic institutions.
We are committed to openness and transparency in all our competitions and publicly share information about the process including the full application, timeline, eligibility rules, as well as the evaluation criteria and panel. Our competitions include multiple rounds of evaluation, which ensure that applicants receive feedback on their proposals from peers and expert reviewers.
Through competitions, Lever for Change connects donors with highly-rated, vetted proposals. In addition, we support top applicants with resources to strengthen their vision and organizational capacity to effectively deploy large amounts of capital. Collectively, these efforts contribute to a robust pipeline of high-impact solutions — "big bets" — that, when funded, have the potential to address some of the greatest challenges we face in the world at scale.

Our democracy faces many headwinds. My experience as a first-generation American, designer and entrepreneur has taught me to perpetually seek opportunities among the challenges. Reimagining our interactions with government and our fellow citizens can forge relationships that can strengthen our shared democracy.
‍JOIN US
We want to amplify the impact of the Stronger Democracy Award and are actively seeking to support more of the proposed solutions we receive. We invite other donors committed to a stronger American democracy to join as a donor partner. Please contact us to express your interest, and we will be in touch with more information.
QUESTIONS
The Stronger Democracy Award will host Q&A webinars in the weeks leading up to the registration and submission deadlines. Information to sign up for these webinars will be emailed to those who have registered for the Award and will be available on News & Updates.
In the meantime, please contact us to request more information regarding eligibility, requirements, and other Award-related questions.